Additional fuel tank Toyota Land Cruiser J100 LC100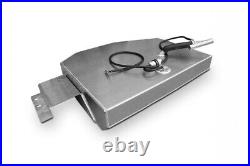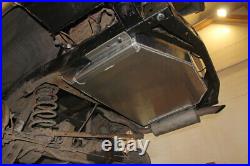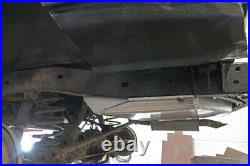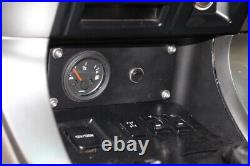 Additional fuel tank 100L Toyota Land Cruiser J100 The additional fuel tank of the Toyota Land Cruiser 100 with a capacity of 100 liters is made of 6 mm thick aluminum - the lower sheet and sides and 3 mm thick - the upper part of the tank. The tank is mounted between the frame, behind the rear axle of the vehicle and is intended for Toyota versions with a spare wheel on the tailgate. In car models with a spare wheel under the trunk floor, both the wheel and the spare wheel mounting frame must be removed. The set includes instructions and all elements necessary for installation - connectors, tees, hoses, electrical installation, indicator and fuel pump. After installing an additional More 4x4 tank, refueling will take place simultaneously in both tanks (the factory tank and then the additional tank). The pump included in the set is used to pump fuel from the additional tank to the factory tank. Full pumping from the additional tank to the factory one takes about 30 minutes, and the set is equipped with a sound signal informing that the reserve indicator in the additional tank has come on during refueling. Technical data: - Capacity: 100L - Material: aluminum 6mm / 3mm - Weight: 28kg - Tank type: fuel pump / additional tank. Company has been operating in the off-road industry for several years. We equip your off-road vehicles all over Europe.

We offer bumpers, roof racks, winch plates, winches and many other accessories. Parts Store offer premium quality products at low prices for a number of vehicles. Our ability to source products from a wide range of suppliers means we will offer you a product which fits your needs exactly. If you have not found the product you are looking for in our store, it means that we have not yet managed to make it available here, get in touch and we will try our best to help.




Homepage
Archives
Contact
Privacy Policy
Terms of Use